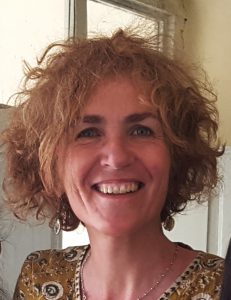 Renata Keller | Director, Editor, Camera
Renata Keller is a filmmaker and dialogue facilitator based in Berlin and Switzerland. She has worked in visual arts for over thirty years and was until recently also the CEO and art director of the German philosophical quarterly magazine 'evolve'.
With a master's degree in Applied Imagination at University of Arts in 2006, Renata went on to study documentary filmmaking in London. Renata's lifelong pursuit of philosophical and spiritual questions, along with her interest in women's development, led her to Gerda Lerner's work and inspired the creation of Why Women Need to Climb Mountains (2016). In the film True Healing Arises in Freedom (2019) she accompanies the Biochemist Dr. Roger Kalbermatten in his research about the nature of healing plants and their relationship with us humans. Her meeting with Vimala Thakar and her questions about the values of our times has led her to work on the current film In the Fire of Dancing Stillness. She runs various Salons in Berlin and gives various dialog seminars worldwide. www.verticalimpulse.com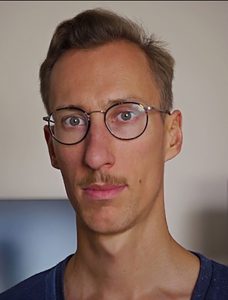 Fabian Koppri | Filmmusik
Fabian Koppri is a composer and student at the Filmuniversität Babelsberg. In his music he brings together the acoustic world with the electronic one. With the director Renata Keller he worked already on the music score of  "Why women need to climb mountains" and True Healing Arises in Freedom (2019). By layering sounds and music of spheres, he designs an architecture of sound which opens up a wide space. It invites the listeners to slow down and reflect.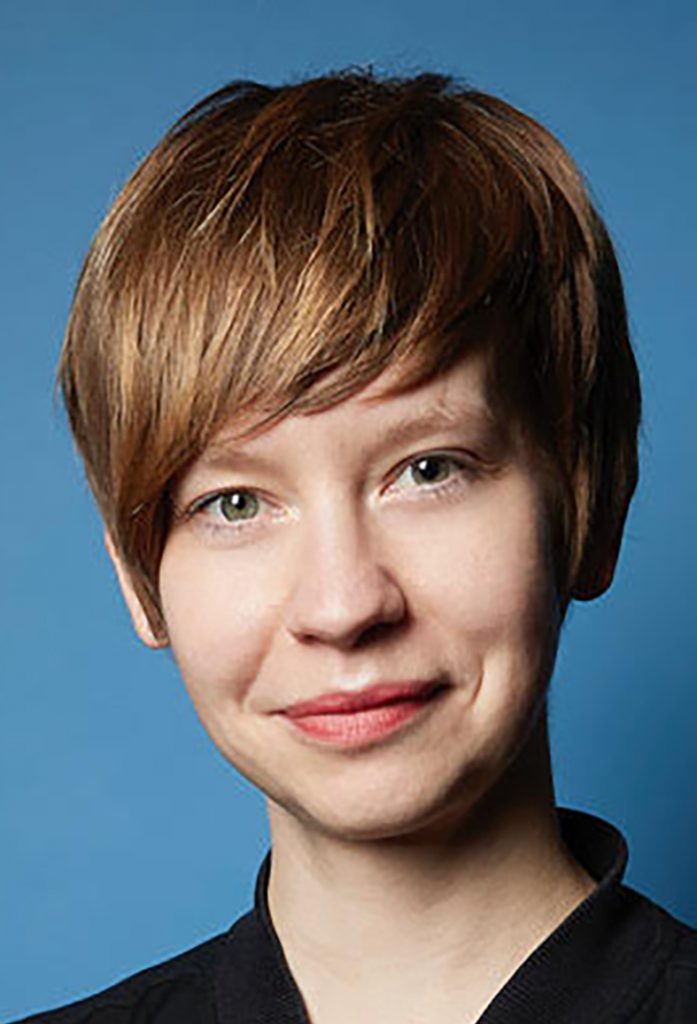 Jenny Fadranski | Collaborator
Jenny Fadranski is a cultural and political scientist (B.A. Zeppelin Universität, M.A. TU Berlin) and works as a freelance journalist. Most recently she worked for "ada – Platform for digital life and the economy of the future" by Handelsblatt, prior to that she was a future analyst at a consulting firm. Born in Brandenburg in 1987, she belongs to the third generation East, lived as an exchange student in South America and completed her Abitur as a scholarship holder at the boarding school Schule Schloss Salem. In addition to her journalistic work, she is involved in various ways in the development of a new consciousness and social transformation, and is artistically active both as a singer and as a filmmaker. She supports the director in fundraising, sales and marketing as well as in the design and facilitation of dialogue seminars related to the film "In the Fire of Dancing Stillness".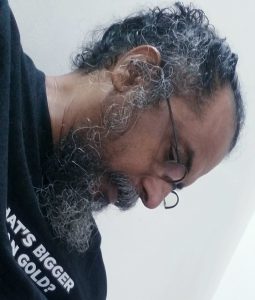 Monilal Padavor | Camera (India, Kerala)
Monilal is an avid traveller and worked as an independent cameraman for many acclaimed and award winning documentaries including international productions. He worked closely with Jyothi Anand on the Brazilian feature film Uma – the light of the Himalayas.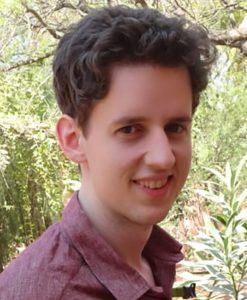 Dominik Gasser | Intern 2019
Domink Gasser is a prospective filmmaker. After his Bachelor degree in political sciences at RWTH Aachen with a work on peace research and the Colombian conflict, he started to study film at FH Dortmund in Fall 2019. Through his political and philosophical interests, he came in touch with Renata Keller through her last film, 'Why women should climb mountains'. He accompanied Renata as an assistant for four weeks during her work on 'In the Fire of dancing Stillness' in India.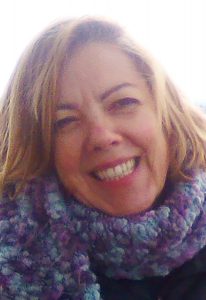 Raquel Martins | Editing Consultant
Raquel is the co-founder of Helpimages, a not for profit organisation that was set up in 2008 with the aim of providing social awareness in communities through the production of dedicated media content. Help Images work with charities, NGOs and other not for profit organisations in raising their profiles, leverage fundraising and to increase volunteering across the world. Raquel is an experienced people-centred, creativity manager and visual thinker, with a strong passion for communication, imagination and human-interactions. She has over 30 years experience in developing design related media content from graphic design, computer generated multi-media special effects, animator, editor, content media developer and a film director/producer. She has accompanied Renata as a consultant in all her films.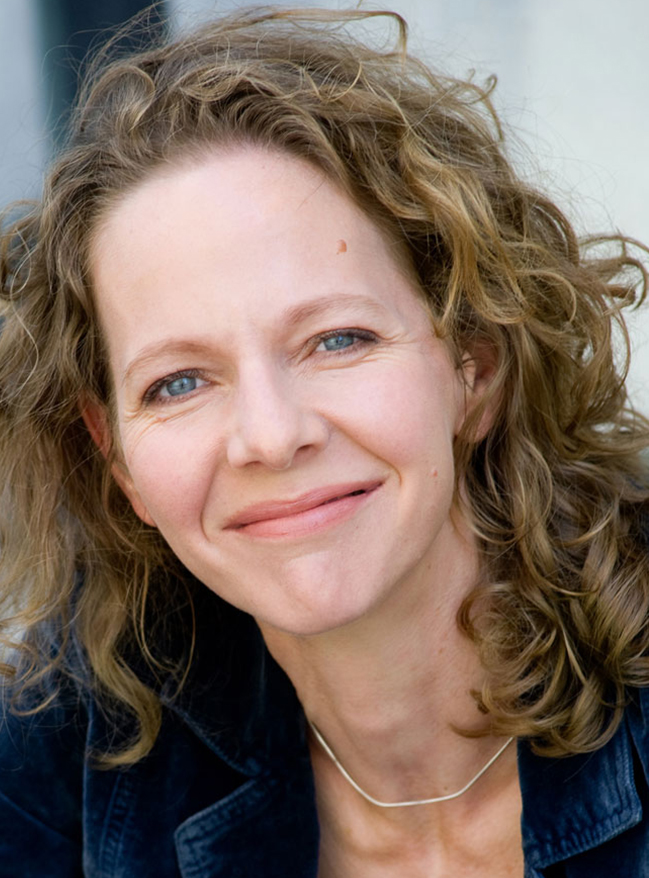 Claudia Jahn | Voice Consultant
Claudia works as an actress, professor, speech and breathing coach with decades of experience and has worked with Renata on various projects. She also did the voice over in the Film "True Healing Arises in Freedom" (2019).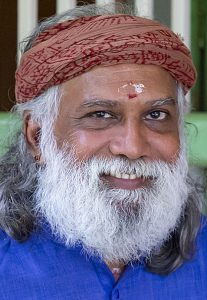 Ananda Jyothi | Creative Consultant and Composer
Jyothi is a poet, musician and filmmaker and in his heart a wondering monk and a keen gardener. He lives in Kerala (South India) and flows with the rhythms of life. Recently he directed and produced the film Uma – the light of the Himalayas, a story about young people on their search in India for their true self. He has supported "In the Fire of Dancing Stillness" with his creative, philosophical and musical ideas and has taught the director a lot about Indian culture. The film will also feature some of his music compositions.
Martina Dietrich | Translation and Subtitles
Martina has been fascinated by language since her childhood and has worked as a part-time translator for more than 15 years. She has lived and travelled abroad extensively, including several years in India. She currently lives in Germany and works with students from all over the world.
Arun Alakode | Camera (Kerala)
Lisa Muzzulini | Editing Support

Daniel Maciel | Editing Support
Sergi Sanchez | Colour Grading
Ankita Chopra | Voice Over
Devi Prasao | Voice Over
Nelleke Schuur | Research
Peter und Mirabela Bagi | Web