From now on, a USB stick in a beautiful wooden box with the German and English version of the film "In the Fire of Dancing Silence – Reflections with Vimala Thakar" can be purchased from us (inc. trailer, interviews with director and information about Vimala Thakar and the film).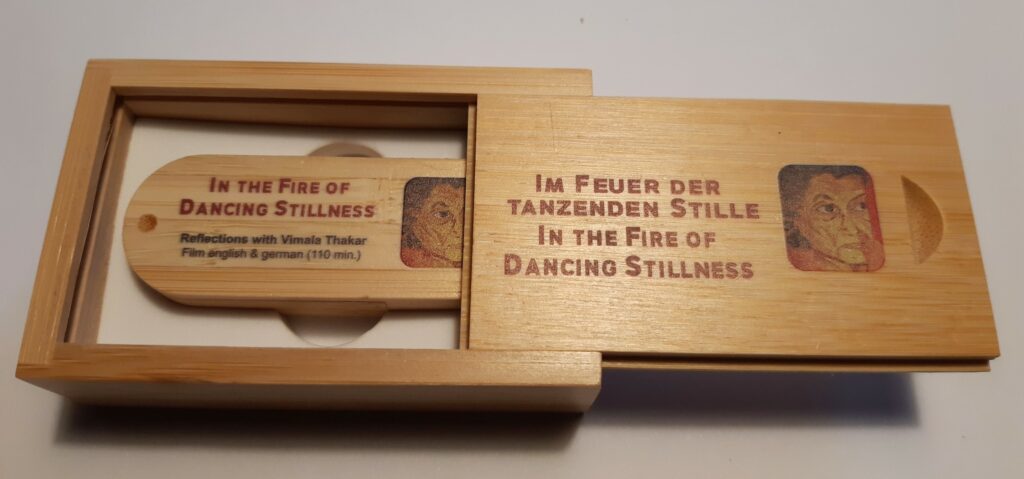 Orders in the EU, UK and International:
Cost: 33 Euro (inc. postage)
Information and payment: Ulla Röber
email: nc-fee(at)web.de
Orders in Switzerland:
Cost: 33 Sfr (inc. postage).
Information and payment: Renata Keller
email: Imfeuerdertanzendenstille(at)posteo.de
The proceeds will be used for the translation and production of the German edition of the book "Spirituality and Social Action" by Vimala Thakar.